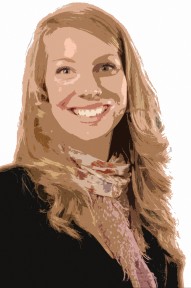 By Billie Loewen
I wonder if we exaggerated the whole thing.
Looking back, we wrote close to 200 stories related to a multi-layered scandal at the University of Montana (UM) that began with sexual assault allegations against football players and ended with a drop in enrollment and substantial budget cuts. In the end, I was an expert on navigating the frustrating and confusing world of higher education politics, communications, and brand protection.
About a month after the not guilty verdict was handed down to Griz quarterback Jordan Johnson in March 2013, I sat on a journalism conference panel in Spokane, Washington, with UM's newly appointed vice president of integrated communications, Peggy Kuhr. We were discussing how to cover sexual assault at universities. I kept referring to what had happened at UM as the "scandal," and at one point, Kuhr corrected me, saying she wouldn't use that word to describe the last two years.
A scandal is defined as "an action or event regarded as morally or legally wrong and causing general public outrage." If a university being federally investigated for how it handled multiple women's claims of sexual assault and the ensuing outcry doesn't meet that definition, I'm not sure what does.
It wasn't the first time a staff member of the Montana Kaimin, UM's independent student newspaper, and an administrator disagreed about facts, terms, or definitions surrounding a story. The relationship between college media and college administrators tends to be contentious: a hall of mirrors full of euphemisms and blurred terms, message shaping, and brand protection.
During the acceleration stage of this particular scandal, UM's strategy to deal with the media was shaped by a chief spokesman that refused to return phone calls. As we headed into the conclusion, he was replaced with the person whose role had previously been to encourage journalism students to chase tough stories. As interim spokeswoman of the university, Peggy Kuhr, former journalism dean, became the gatekeeper for the information we needed to cover the scandal and its fallout.
When Kuhr first accepted the position, we hoped she would initiate a more constructive relationship. And, sure, she always responded to our interview requests and was altogether more pleasant to work with. But she also called my cellphone when she didn't think we had phrased details correctly, like when we lumped the NCAA's investigation into UM with those conducted by the departments of Justice and Education.
From a journalistic perspective, we had simply put events into context. Kuhr, however,insisted that the NCAA never expressly and publicly specified why it was investigating, though the timing was certainly suspect.
With this tactic and other brand-shaping techniques, the administration worked hard to repatch UM's image. The more we tried to report on the mess, the further they stuffed it under the bed. When enrollment dropped at UM in the spring of 2013, we found ourselves in a maze of runaround phone calls, closed doors, and tight lips.
I remember crouching in the back row of a meeting at the College of Arts and Sciences, as department chairs debated if they should go to the media with their complaints about cuts. They decided against it, based on the argument that broadcasting the problem would cause even fewer students to attend.
Some people might call it normal that a university would try to protect its image. But as student journalists, we feel entitled to full and unfettered information, given that we pay the tuition that ends up in administrators' paychecks. Commercial media covering the local university ran the risk of losing revenue, but we ran a much more personal risk, living in the world we reported on.
Kuhr's ability to deny that the past two years had been a scandal left me with the impression UM was still ready to sweep incidents that reflected poorly on it under the rug — and that students were still not going to be protected by their administrators. That can't be exaggerated.
Billie Loewen, a Hearst award winner, was MJR's managing editor in 2012 and 2013. She worked on the Montana Kaimin staff from 2009 to 2013, serving as its editor-in-chief her senior year.