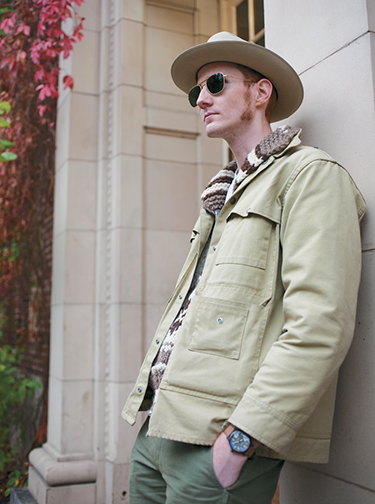 Humans of New York is perhaps the worst prototype a photographer with actual humility could aspire to, making even the worst copycat sites (I'm looking at you, Humans of Missoula) twice as sad as they already are.
Faux-quirky, tonally meaningless and inherently exploitative, it represents an excellent example of how to get filthy rich in the 21st century while convincing your customers that you're the spiritual successor to Nelson Mandela.
A failed Chicago bond trader, HONY founder Brandon Stanton hit upon a better path to the top when he cleverly poor-washed his creation into a passion project uncompromised by capital lust.
Eschewing street photography's preoccupation with the well-dressed and actually interesting, Stanton doubled down hard on whimsy, preaching a mass-market egalitarian belief that we are all beautiful and unique snowflakes. Participation trophy photography is popular because we feel even shitty old us could be the subject. Stanton weaponized this ideology through social media until he had enough mass appeal to cash in. If 1 percent of your 24 million followers buy your $29.99 book, you're a multimillionaire.
The $2.5 million Chelsea duplex Stanton bought in 2016 and his book's 32 weeks on The New York Times best-seller list have done nothing to reduce his belief that he is a humble chronicler of the everyman. To uphold this charade, Stanton went so far as to denounce fellow Manhattan landowner and chancellor of the alt-reich Donald Trump on Facebook, preciously citing his duty to humanity. The wife of other New York landowner President Bill Clinton was one of millions to like the post.
The street photographers and oral historians who invented the craft Stanton is cashing in on actually believed in the values of social realism, and they paid for it.
Late-to-fame street photographer Vivian Maier was an overt socialist and feminist who taught the rich children she nannied for 40 years not to be such stuck-up bourgeois pricks. She died unknown, unpublished and unable to pay storage fees for a life's work auctioned at bulk.
For years, legendary New York Times fashion photographer Bill Cunningham snuck the aesthetics of homosexuality into a paper that didn't print "gay" until 1987. Cunningham died soon after vacating the claustrophobic Carnegie Hall file cabinet labyrinth he had occupied for decades.
Pioneering biographer of the everyman Louis "Studs" Terkel was blacklisted for supporting civil rights in the McCarthy era and tracked by J. Edgar Hoover's FBI from the fall of Berlin to the fall of the Berlin Wall. He spent his twilight years suing the NSA for bulk data collection before it was cool.
Terkel said most of us have jobs too small for our spirits, and Cunningham said if you don't take money they can't tell you what to do. Stanton sits on the wrong side of both of these quotes.
Wealthy at 32, he will likely outlive the shoulders he stood on. His smarmy marketing goal of cataloguing everyone in New York will become more realistic every century. As rising ocean waves decimate the city's population and his ivory tower becomes prime beachfront real estate, Stanton can look down through his lens and smile. The world should know the plight of these refugees, and Stanton will be there to sell it forever.
Hunter Pauli is a former senior editor of MJR and current junior gadfly at the Montana Standard in Butte, America; a big drinking city with a small pollution problem.